This is a simple and super healthy recipe taken from this months issue of our first ever magazine. Just sign-up to our mailing list on here to get your free copy ever month. Enjoy.
Bread, what's bread. Bread's boring, it's old news. Here's an idea; Why not try using sliced up sweet potato instead of toast? These crispy, creamy bites combine the power of sweet potato and avocado to bring you a super tasty (and grain free) breakfast or light lunch. Once you give these a go we guarantee you'll be experimenting with all kinds of flavour combinations.
INGREDIENTS
1 ripe avocado
1 sweet potato
A little olive oil
Salt and pepper
EXTRA TOPPINGS SHOWN
Baby tomatoes
Fresh chilli pepper
Goats cheese
OTHER TOPPINGS WE LIKE
Poached or scrambled egg
Feta cheese, cream cheese, or cottage cheese
Mushrooms
Homemade baked beans
Full English breakfast, why not
INSTRUCTIONS
Preheat the oven to 180c (350f).
Cut the sweet potato in to roughly 6-8mm width slices. Cutting either length or width ways both work well depending on the shape you want.
Season well with salt and pepper, and a little olive oil for a crispier texture.
Place the sweet potato slices flat on an oven tray.
Cook on the middle shelf of your oven for around 30 minutes or until lightly golden.
If doing these for breakfast it's a great idea to do this the night before, then just chuck them in the toaster or frying pan in the morning to reheat.
While cooking simply cut your avocado in half and scoop out the creamy insides in to a bowl, then season well with salt and pepper.
Scoop the avocado on to the sweet potato, with any other toppings you'd like. All that's left to do now is eat. The best bit.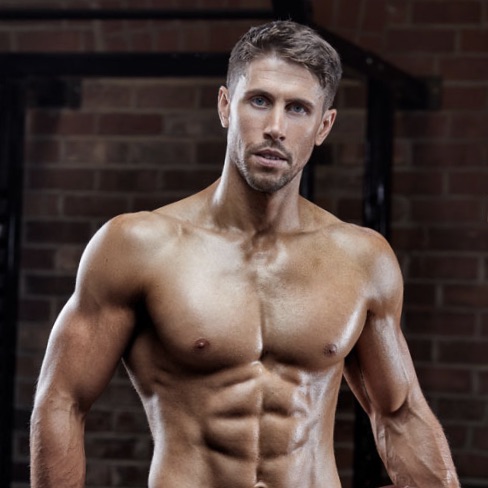 I build Olympians, Cover Models and those who want to look like them. Author or "Ultimate Abs" available in all good book stores.