Marvellously simple and packed full of flavour. This super healthy salmon tray bake would feel at home on a summers day, or cold winters night. Great for dinner, or leftovers for lunch the next day. This'll feed a whole family, or just meal prep for one.  If you're just feeding one then you've got your dinners or lunches sorted here for the next four days… This tray bake is made using wild salmon, but it equally works well with chicken, or even halloumi as a meat free alternative. This recipe is healthy for a heap of reasons, but mainly it's a really good way to get in lots of veggies. Get to your local farmers market and explore what they've got, what veggies are in season, what looks good, what veggies you might have never tried before. You can't really go wrong. Try to find as many different colours as you can. Eat a rainbow of foods.
INGREDIENTS
4 x pieces of salmon, scaled and pin-boned
400 g baby potatoes, any variety
200 g green beans
2 x beets
1 bunch of fresh basil
200 g assorted tomatoes
olive oil
1 lemon
1/2 clove garlic
Salt and pepper
INSTRUCTIONS
Preheat the oven to 180c (350f).
Place a little oil in the bottom of your baking tray and then season the tray with salt and pepper.
Scrub your new potatoes clean, cutting any larger ones in half, then toss these in the baking tray.
Peel the beets (tip: use gloves), then chop and chuck in to the baking tray.
Cook for around 20-25 minutes.
While cooking trim the green beans, chop the tomatoes and garlic and pick the basil
Take the tray out of the oven and toss in your chopped veg, along with half a lemon cut however you like.
Place the pieces of salmon on top of your veggies, with a few slices of lemon on top of each.
Season well, and drizzle with a little extra olive oil for good measure.
Place back in the oven for a further 25 minutes or until salmon is cooked through.
Serve by its self or with a green salad.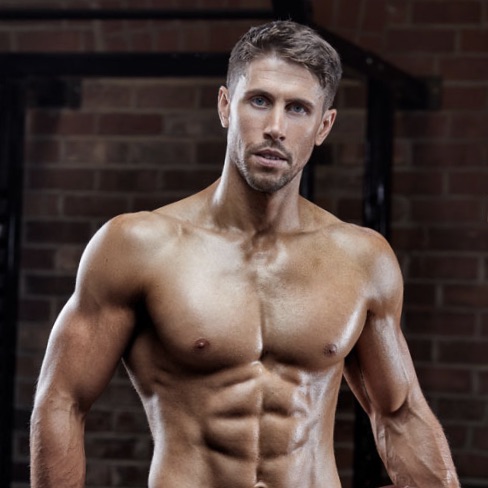 I build Olympians, Cover Models and those who want to look like them. Author or "Ultimate Abs" available in all good book stores.