GARETH'S FAVOURITE CHILI CON CARNE RECIPE…
Chilli Con Carne is a favourite amongst nutritionists. It's an easy healthy homemade one-pot meal that can be food prepped and stored in the fridge, or even freeze for months. No last-minute take-away, no rush when you get home in the evening, no stress, no mess, no excuses. Oh, and by the way, this Chili will probably be one of THE healthiest Chili Con Carnes that you will ever have, and only comes in at around £3.00 per serving!!!! So it'll benefit your body AND your bank account!
Just some of the health and body benefits of this Chili include:
The protein power of lean beef mince and Kidney Beans.
The health benefits of resveratol, a super antioxidant found in red wine.
Lycopene, a carotenoid found in tomatoes that has been linked to a lower risk of strokes and various cancers.
The healthy dose of vitamin C from Bell Peppers.
The anti-inflammatory, blood-pressure lowering, blood-clot reducing effects of Garlic.
Metabolism boosting capsaicin found in the chili powder.
And the many more benefits to your health and your waistline that are too long to mention…
Time to make: 30 minutes minimum, but if you give it some love and some extra simmering time it'll taste even yummier (20 minutes to 1-hour).
Makes: 3 man-size portions, or 4-5 lady-like portions
Per portion (based on 3 portions, without sides):
Kcal: 454
Protein: 43g
Carbs: 24.7g
Fats: 19.8g
Difficulty: Easy, but don't rush it and show it some love
Ingredients:
500g Lean Beef Mince (5% fat)
2 x 400g Tins Chopped Tomatoes
½ Glass Red Wine (choose one that you would drink!!! A lot of descent wines also come in small 187ml bottles so find one of these if you can to save a little)
1 Medium Onion, chopped
3 Cloves Garlic, minced
1 Red Bell Pepper, roughly chopped
1 Tin Kidney Beans, Drained
1 TBS Coconut Oil
1 TBS Balsamic Vinegar (optional but recommended)
2 TSP Cumin
2 TSP Paprika
2 TSP Chili Powder (or Flakes)
1 TSP Sea Salt
1 TSP Black Pepper
And by the way if you're looking at all these ingredients thinking it's expensive then you're wrong! I managed to buy ALL of these apart from the Coconut Oil (which you should have anyway, or an alternative) for less than £10. So again, no excuses!
Method:
In a saucepan place the coconut oil (or alternative) and heat at a moderate temperature.
Place in the beef mince and onion and lightly fry until cooked.
Throw in the garlic and cook for a further 2 minutes.
Pour in about half a glass of red wine and simmer until some of the wine has evaporated. If you don't want to use wine, then just skip this step. Or use some vegetable stock.
Chuck in all at once: the 2 tins of tomatoes; the balsamic vinegar; the chopped bell pepper; the drained kidney beans; the cumin, paprika and chili powder; the salt and pepper.
You can add more or less chili powder if you prefer a little hotter or more mild. 2 TBS gives what I'd say as a low-medium heat.
Stir together in the saucepan and then leave to simmer on a low heat for at least 20 minutes with the lid on, stirring about every 5 minutes or so. The longer you leave this to simmer the better, I leave mine for an hour.
It's that simple…..
Serve with half an Avocado, or some homemade Guacamole, a dollop of natural yogurt, and a dash of Coriander. For a more carb-heavy meal, rice or sweet potato wedges also go down a treat.
This will last for about 3 days in the fridge, or freeze in Tupperware containers for a couple of months.
Enjoy!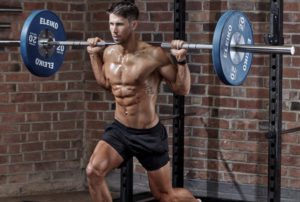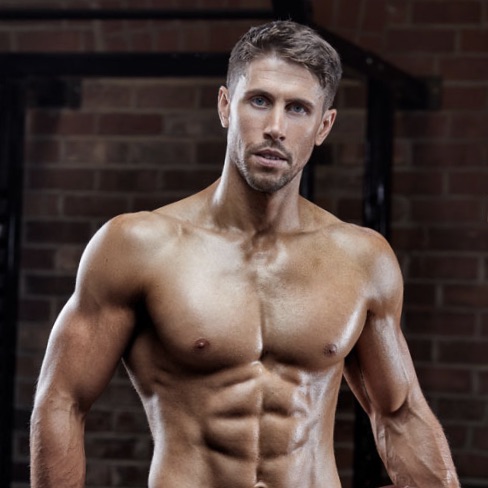 I build Olympians, Cover Models and those who want to look like them. Author or "Ultimate Abs" available in all good book stores.