If you're ready to step up your strength and physique, then follow in the footsteps of hundreds of successful 1:1 clients across the globe. My custom program will help you build the physique you've been striving for, without beating up your body, wasting time with inefficient methods, or sacrificing the foods that keep you sane! Hey, it's Gareth here…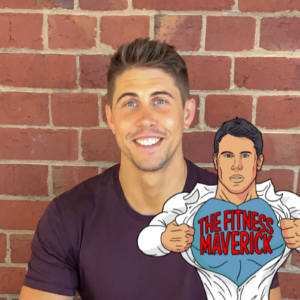 My methods work, but don't just ask me…
Hannah N | Competition fit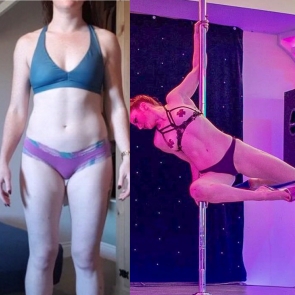 Alex De Paula | The Best Shape of His Life!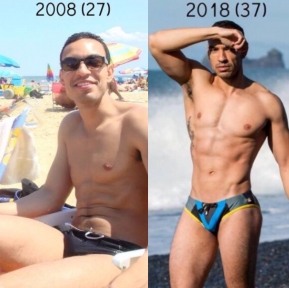 Will Prentice| Boss man @Elitescooters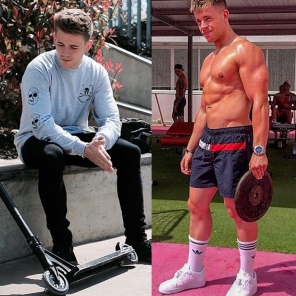 Áine Powell | Wedding Day Fit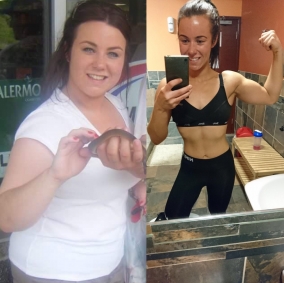 I've devoted my life to helping grow bulletproof bodies, and teaching the best methods to get in awesome shape…
After years of postgraduate study, getting my fitness geek on, and using myself and my early clients as guinea pigs, I've produced a lot of impressive results.
I can bore you about exercise biomechanics, physiology, and optimising your hormonal profile all day long. And you're welcome to ask me about that stuff. But I specialise in making this stuff simple and easy to stick to.
If you follow the plan I set out for you, you'll not regret it for a second. In fact you'll probably kick yourself for not starting sooner. I can help you with that too if you'd like.
This isn't some cheesy sales pitch where I'm going to promise you something that's not realistic for you. More often, I'm training those who aren't so genetically gifted or have the photoshop or selfie skills to pull off a good before/after picture.
But by the time I finish with you, you'll be in a position to take your shirt off with confidence and badass-ness. You'll be in your best shape ever. You'll also have gained some valuable tools to sustain the results for life.
I personally enjoy eating pizza and ice cream, and don't want to spend hours in the gym every day. I can show you how a great (and realistic!) physique is easy to maintain without the sacrifice.
Alex K | MD, Knowles Transport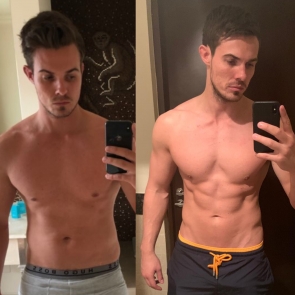 Lucy T | Fit For Life!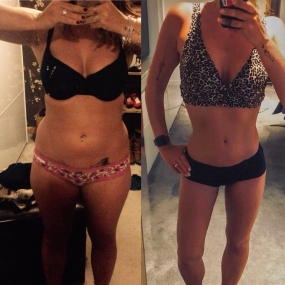 Conrad O'Brien | 11kg lost but stronger than ever!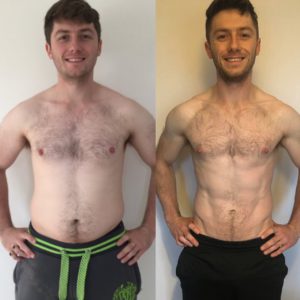 Holly S | 6-Week success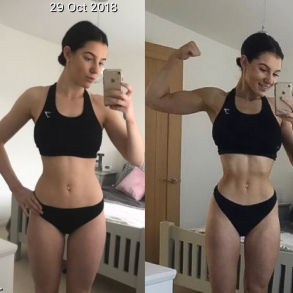 With my help I'm going to show you the key to building a strong body, for life!
Build a badass body without having to spend hours in the gym.
Eat to get lean without having to sacrifice your favourite foods.
Become strong and bulletproof from injury
Develop a long-term training approach that will allow you to easily sustain a cracking bod, or go "beast mode" when you want to step it up before beach season. Learn from me then simply rinse and repeat for life.
Not waste your hard earned cash on useless supplements, or being sold on to unproven quick fix approaches.
Luke Martina | Dad Bod to Fit Bod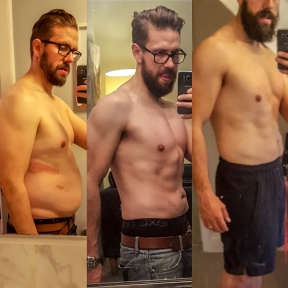 Jasmine C | Fitness (and food) obsessed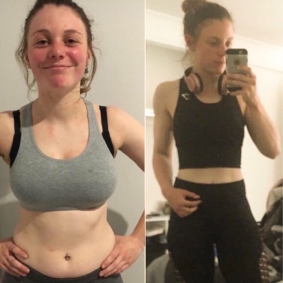 Andreas Ioannou | Boss man @lhommegrooming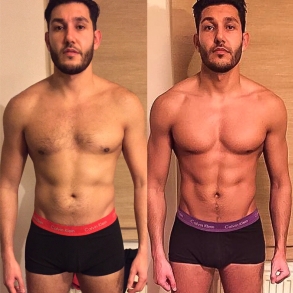 My job is to take the guesswork out of everything. Even starting is easy…
Send me a quick enquiry e-mail and I'll get back to you with a digital form. I want to make sure my program is the right fit for you before we go ahead with anything.
After a bit of communication and walking you through the consultation process, it's then up to you if you'd like to go ahead with the strategy we discuss. I'll then deliver your custom training via my exclusive Fitness Maverick Coaching app.
Each workout is YOUR workout, and put together by me. Every time you set foot in the gym you'll know exactly what to do, according to your genetics, training history, and specific goals. You'll be tracking your workouts for me to see, too (via the app).
If you've got any mobility or injury restrictions we'll deal with those too. My forward-thinking methods get fast results, and my training style makes working out something to look forward to.
Each meal is YOUR meal, with a nutritional plan developed specifically for you. I'll tell you how and when to eat, according to your goals, food sensitivities, training approach, and preferred way of eating.
If you're paleo, vegan, caveman, Keto or omnivore then it's cool with me – I'll work with your preferred eating style. If you'd like to put yourself 100% in my hands though, then even better.
I'll build your training and diet around your life, and monitor and track you to ensure you stick to the plan.
This isn't just about building butts and biceps… It's about building the person you aspire to be…
If we're being honest I already know what your goals are. Something centred around losing fat and gaining some lean muscle (chest muscle, butt muscle, wherever). I can take a look at your body type, training history and limitations and get you there. No problem.
But this is about more than that. I understand how it feels to wake up every day and not be satisfied with the person staring back at you in the mirror.
Everyone thinks that as a coach it's easy to stay in shape. The reality is for any real coach it can often be harder. I'm not a social media fitness guy who's job it is to look good. I'm up at 5am every day and frequently coaching all day until 9pm. I know what it's like to be busy, stressed, and not always having access to the right foods. I completely get it.
Sometimes the training and nutrition gets put aside because I'm more focused on helping my own clients to give a damn about myself. I can become body conscious and feel like I've let myself down. I've been there.
But more often that not I overcome the stresses and struggles. I want to be my best self, and if you're ready to then I'm here to guide you on how. Balancing life challenges with getting in shape can be done. It's much easier when someone like me has your back too.
This isn't some high pressure sales pitch. The more I have to sell you the less likely you are to stick to the plan I have set out for you and succeed.
So, let's leave it at this. If this all sounds good to you, you want the results, and you're stuck in a rut right now, then I want to hear from you.
If you're ready to put in a little effort, without spending hours in the gym or sacrificing your favourite foods then this is a good place to start.
Then click the button enquiry below and let's get things rolling. Sound good?
Your Coach, Gareth Sapstead