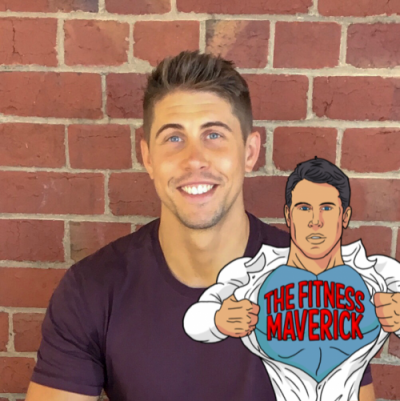 Who is The Fitness Maverick? Gareth Sapstead is an Internationally recognised Trainer, with well over a decade of experience. He works with clients all over the world battling modern day enemies; perceived lack of time, unwanted stress, and stubborn body fat, to help them break through barriers and achieve their bodies' potential. Gareth is also a multiple-published book author (Dorling Kindersley + Self Published), published researcher, and contributor to many popular online fitness magazines.
Not only can he get you fit and in great shape, but as a Masters level and Certified Strength and Conditioning Specialist, he uses a background of working with high-performance athletes to get you feeling stronger, more functional, and become an unstoppable winning machine in other areas of your life too.
Qualifications:
MSc Strength & Conditioning Science
BSc Sport & Exercise Science
Certified Strength and Conditioning Specialist (NSCA)
Master Personal Trainer Certificate
What is The Fitness Maverick Mission? Empower you to live a high-performance lifestyle, and achieve your bodies' potential.
For all enquires kindly send an email to: GetMeFit@thefitnessmaverick.com
AS SEEN IN