Location
: Market Harborough, Leicestershire
Gym
: Snap Fitness, Market Harborough
Current Availability
: Mon - Sat - 6am-8pm
Ryan is based in Market Harborough, Leicestershire, having recently relocated from the Cotswolds. With a number of years experience in the industry and numerous transformations to talk about, Ryan is considered one of the best trainers in the area, and a future "face to look out for" in the fitness industry.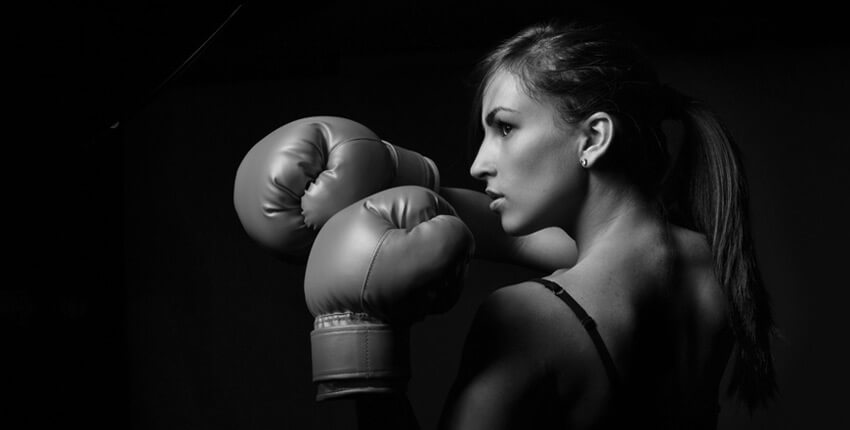 You don't just train with Ryan; you have a training 'experience'. Each and every workout is fun and innovative. He's there to both inspire and motivate you to train, and when you're smashing through your personal bests the training bug will be sure to catch you. Ryan will be there every step of the way to guide you through your body and mind transformation.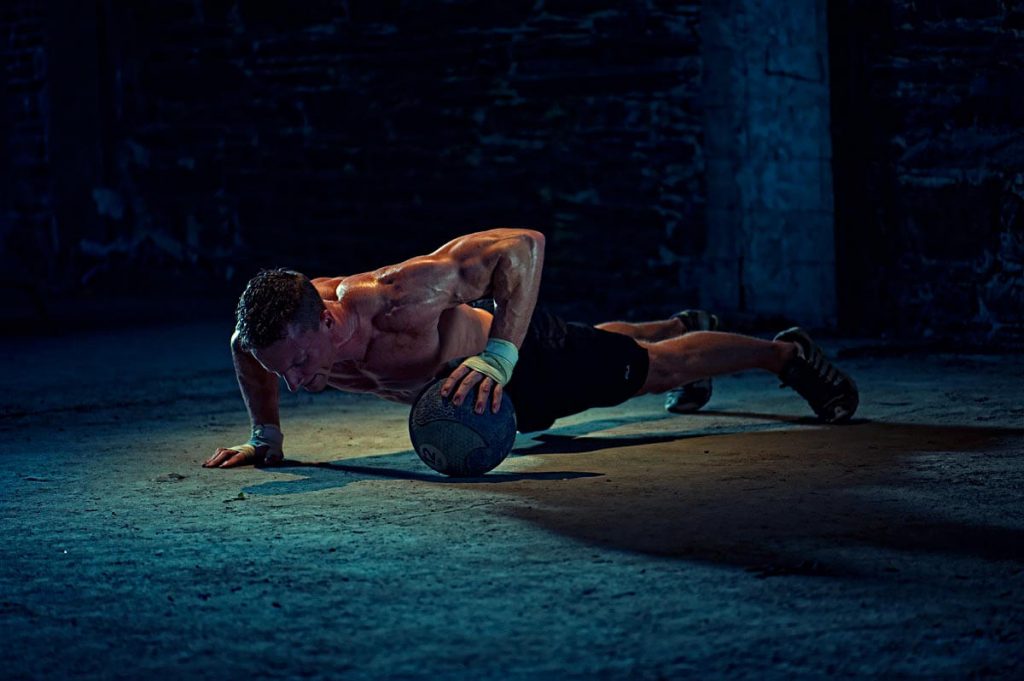 What one happy client had to say:

Ryan is the best PT I've ever had. I left my old PT after nothing was happening with my body shape and and I became de-motivated. Since training with Ryan for just 6-weeks I can already feel and see the difference! He's always challenging me in my workouts, and best of all he's just a good all around guy to talk to, and motivate you through what used to be the worst hour of my day. Now it's an hour I look forward to! – Jon, Fairford
Personal Training Plan Cost:
One-to-One Training Sessions – £40 each
Block of 8 One-to-One Training Sessions – £300
Group Training Sessions (2 or 3 people) – £30 each person
Get in contact today to discuss your new fitness plan, and to book a PT Goal-Setting Session with Ryan: ryan@thefitnessmaverick.com
Training Experience
7 years in the trenches coaching experience
BTEC in Exercise & Sports Science
Level 3 Functional Trainer
Circuit Training Instructor
Pre/Post Natal Exercise Qualified
Suspension Training Instructor
Certificate in Adapting Exercise for Adolescents
Training Skills
Fat Loss and Body Transformation 94 %

Sports Specific and Functional Training 92 %

Metabolic Conditioning for Fat Loss 87 %

Nutritional Advice 87 %

Pre- Post Natal 87 %

TRX Training 87 %
Meet the other Maverick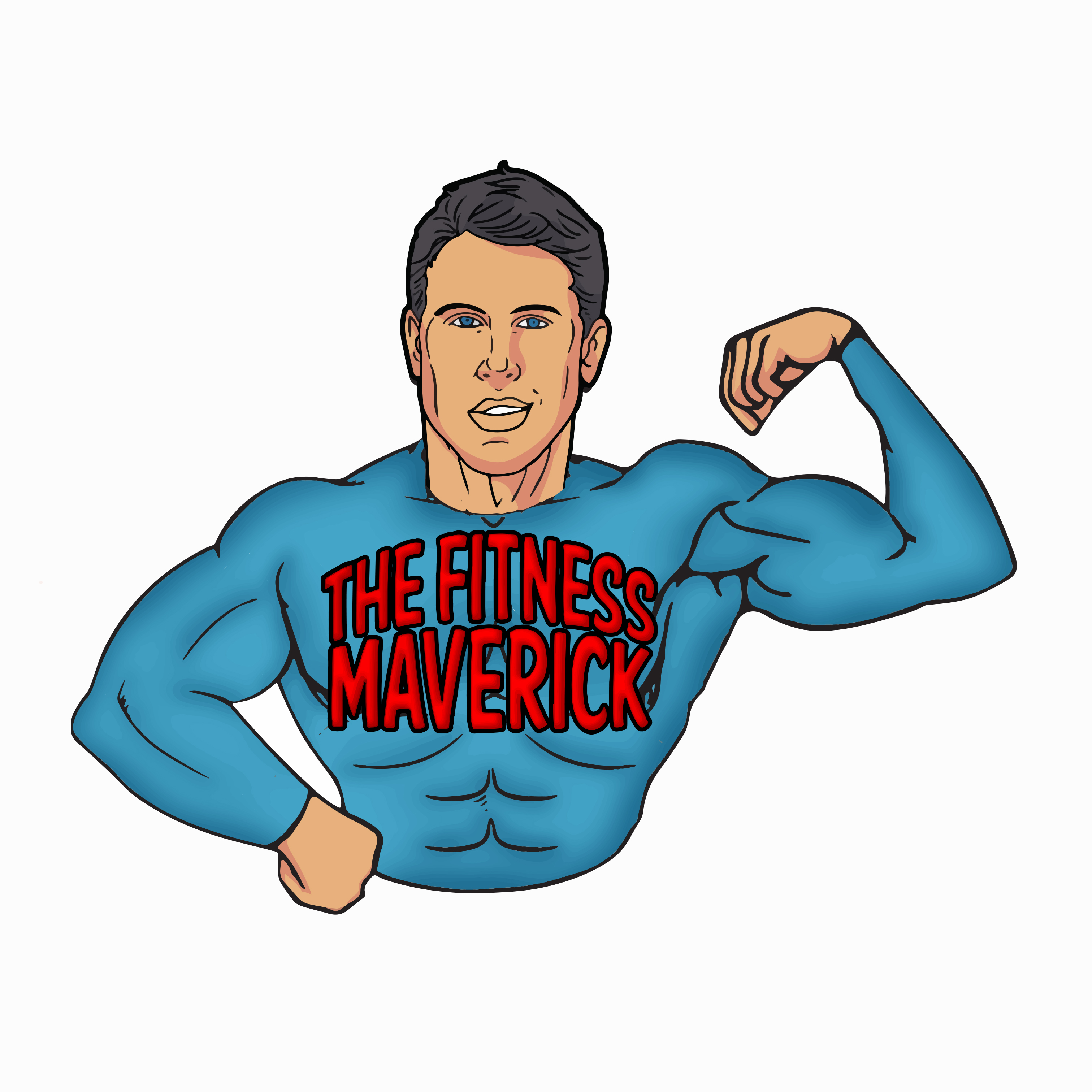 Gareth Sapstead (MSc CSCS) is a Strength and Conditioning Coach, and one of the UK's leading Personal Trainers. Published in numerous science journals and research papers, Gareth is an innovator in the field of body transformation. His customised training programs are built with years of in-the-trenches, one-to-one coaching and personal training experience. Gareth is known for helping his clients achieve their body transformation targets, using highly effective time-efficient workouts. [caption id="attachment_1817" align="aligncenter" width="300"]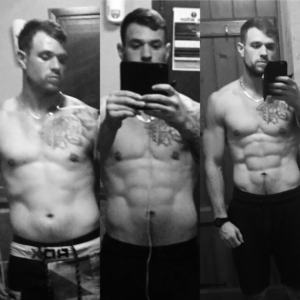 Client Wayne going from 17% to 8% body fat in less than 70 days![/caption]
Are you Struggling to get the body you've always wanted? • A  body fit for the beach, your wedding, photo shoot, or just for YOURSELF? • Do you want to get lean and defined the RIGHT way? • To be fit, strong and healthy? • Do you struggle with lack of time or motivation? • Are you confused by conflicting information online and in the media? • Guys, are you struggling to gain lean mass?
[caption id="attachment_1463" align="aligncenter" width="300"]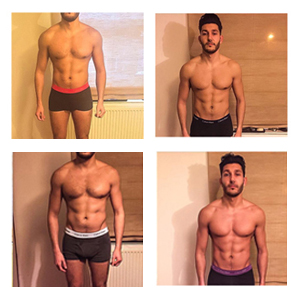 Client Andreas getting some real results ready for his wedding day![/caption]
Well, I understand every one of your obstacles and I have the solutions: As one of the UK's leading personal trainers and body transformation specialists: • I've worked with countless clients whom I've taken from right where YOU are now to where THEY and where YOU WANT to be. • I've spent years studying the hard science behind training and nutrition and, and I've taken countless clients through some of the most fun and effective workouts they've ever experienced. • I've given my clients the tools, knowledge, guidance and the motivation they needed. And together, just like a team, we've smashed through so many goals!
[caption id="attachment_1759" align="aligncenter" width="300"]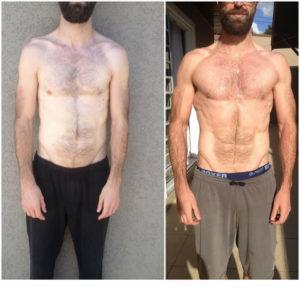 Client Mike looking lean and athletic after a bit of a training hump![/caption]
So, ask yourself: • Are you ready to master your body-goals, mindset and diet? • Want to get lean and beach body ready? • Want the opportunity to be helped by one of the UK's leading personal trainers?
If this sounds like you and you're ready to commit to a complete body and lifestyle change then get in touch to see what I can do for you.
Elite Distance Coaching - £60 GBP/$105 AUD every 4 weeks
One-to-One Training Sessions - $80 AUD
Block of 10 One-to-One Training Sessions - $700 AUD
Group Training Sessions (2 or 3 people) - $50 AUD each person
To book your PT Goal-Setting Session with Gareth, or for general enquiries please contact:
GetMeFit@thefitnessmaverick.com