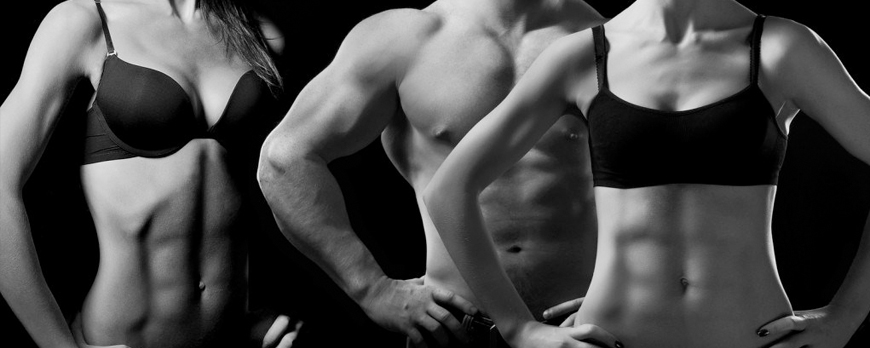 30-DAY INTENSIVE PERSONAL TRAINING PROGRAMME!
30-DAY INTENSIVE PERSONAL TRAINING PROGRAMME!
What a better way to start your 'New Year New You Plan' than by signing up for Personal Training with one of the UK's Leading Personal Trainers; Gareth Sapstead (a.k.a., The Fitness Maverick)!?
Make a 30-day commitment to making 2016 your fittest year ever!
HERE'S WHAT THE PERSONAL TRAINING PROGRAMME INCLUDES:
An initial Personal Training Strategy and Planning Session.
After an initial assessment, Gareth will discuss your goals with you, set a plan of action and set targets. You'll also receive your Nutritional and Training Diary in order to track progress throughout the programme (and so you can complete the initial dietary assessment).
For 1-month you'll commit to two One-to-One Training Sessions per week.
Session times and days are flexible and can be booked on a week-by-week basis; but to get your body transformation off to a great start you'll need to allocate yourself at least 2 hours per week to train privately with Gareth. Can you do this?
You'll be given a Personalised Progressive Training Programme to complete within your own time.
Ideally you'll set yourself another 1-3 hours per week to do this, but that depends on your own time-commitments.
You'll also receive a Nutritional Programme, made specifically for you, geared towards achieving your individualised goals.
Recipe books are also included in this plan when required, on top of the wide variety of recipes Gareth has published on thefitnessmaverick.com, and social media. Nutritional plans are flexible and include a wide selection of Healthy n' Lean meals and Gourmet Recipes to choose from.
Supplement Support (optional).
With endorsement from various nutritional and supplement companies, including Europe's #1 Nutritional Brand; you can get your monthly supplements and goodies for a fraction of the R.R.P. This is only recommended for some clients, but it's nice to know the offer is there if you're looking to speed things up a little.
Guaranteed Results within 30-days!
Yes, it's a big claim but Gareth offers full accountability for your results. Not too may PT's would be confident enough to say that! Of course results may vary, but the Programme is tried, tested, and bulletproof, providing you can give the time and effort.
Why not make 2016 your fittest year ever!? Start your new fitness journey with this exclusive 30-day Programme and see just what it can do for you. All One-To-One Personal Training Sessions take place at Snap Fitness, Market Harborough. Limited spaces are available for this special offer so make sure you book your place soon!